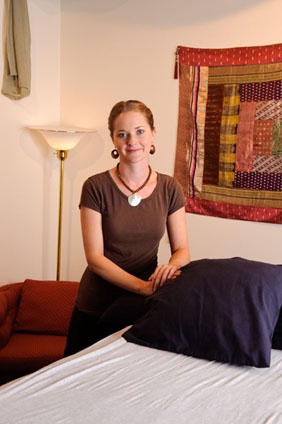 The Rolf Institute of Structural Integration (RISI) provides placement and career services for students, alumni and members of the Institute. These services are focused on supporting graduates in successfully launching their own businesses or joining a larger organization which offers employment to Certified Rolfers™. All graduates of the Rolf Institute, with rare exceptions, as alumni, become members of the RISI upon graduation, and as alumni receive on-going support through continuing education, some national and regional meetings, and monthly newsletters. Members also have access a quarterly research journal, an online video library, a job and business opportunity listing, and an online library of practice building and service/trademark resources.
Graduates have access to an extensive library of member-only resources useful for supporting them in creating and operating their own private practices as Certified Rolfers. These resources include legal, accounting, client and operational forms, marketing, service and trademark use, and other relevant resources for building a practice.
In addition to the website, information on available continuing education and services is provided through the RISI Education Catalog and Student Handbook, and in monthly newsletters. Additionally, students and members receive face-to-face information during orientations, phone calls, and membership meetings.
Student and Alumni Resources
Review and coaching related to individualized Professional Educational Plan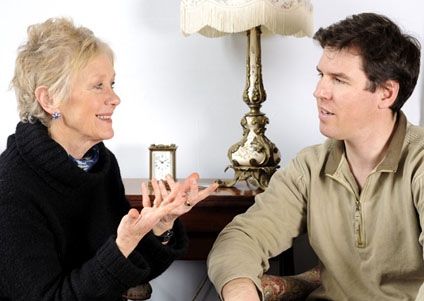 Each student is asked to develop a Professional Educational Plan (PEP) as part of their educational program. The PEP is continually developed during the three phases of the Basic Structural Integration program, and afterwards as graduates. The PEP process guides students and graduates through detailed reflection and step-by-step goal setting, from their start as students to their one year anniversary as graduates/alumni, which is necessary to develop their individual business practices, or to partner with a professional organization where they can prosper as Certified Rolfers. The PEP plan includes both practice building steps, as well as a focus on developing career-related knowledge and skills, networks, and supports.
The Professional Educational Plan requires students to set SMART goals – goals that are specific, measurable, attainable, relevant and timely – necessary for starting their careers. As part of the plan, the student is asked to set these SMART goals for each step of their growth in becoming professional Rolfers capable of creating, developing, and operating their own businesses or serving on a larger team of complementary health professionals. During their tenure as students, faculty advisors and support staff review the PEP plan with students. Once the student graduates, they are supported by the Director of Membership in continuing to work through their individual PEP plans until their one-year post-graduation date.
One year after graduation, alumni are surveyed on the success in meeting their PEP goals, and the RISI Placement and Career Services Office uses this information to improve overall support of students in developing their PEP goals.
Small Business Development Centers
Across the nation, there are Small Business Development Centers (SBDC) dedicated to helping small businesses achieve their goals by providing free confidential counseling and various workshops and training programs. There are networks within each state and also nationally. Information they provide can include:
• how to start your business
• understanding business taxes
• funding a business
• how to manage a business
• marketing your business
To learn more about the national network of Small Business Development Centers, please visit the Association of Small Business Development Centers (ASBDC).
From this website's homepage, you can find your nearest SBDC through a zip code/state search. Or learn about your state's specific network from the state search.
The U.S. government also sponsors resources for small businesses via the U.S. Small Business Administration. These resources include generalized guidelines on starting and managing a small business. There is also a link to find your state's local offices.
United States Massage Licensing Laws
Licensing and State Regulation
If you are a massage therapist in the State of Colorado, to practice Rolfing SI you are required to apply for licensure through the
Colorado Department of Regulator Agencies (DORA)
1560 Broadway, Suite 110
Denver, CO 80202
(303) 894-7855 - Phone
(800) 886-7675 - Toll Free
(303) 894-7885 - Fax
http://www.dora.state.co.us
If you are not a massage therapist, Rolfing SI is presently exempt from massage licensure in Colorado.
Upon successful completion of the 731-hour program, students will have met and exceeded the licensing requirements for massage practice per Colorado Revised Statute 12-35.5-117 (§ 12-35.5-117, C.R.S.).
While this program does exceed the minimum requirements, students should not consider the program as a terminal certificate for massage alone, but rather as preparation to be Structural Integrators.
http://www.dora.state.co.us/massage-therapists/Statutes.pdf
Requirements for other states may vary so please check with the State Agency in which you are going to practice. The following resources maybe used to assist you:
ABMP – Association of Bodywork and Massage Professionals
https://www.abmp.com/practitioners/state-requirements
AMTA – American Massage Therapy Association
http://www.amtamassage.org/regulation/stateRegulations.html
Please note that local municipal ordinances may apply in the absence of State Regulation so please check with the local agency in which you choose to practice.
Building Your Practice
Resume Writing
For tips on how to build a resume, visit www.resume.com/builder.
Writing a Business Plan
Information from NOLO.com:
Why You Need to Write a Business Plan
Write a Business Plan
Continuing Education
The Rolf Institute is committed to cultivating academic growth and therapeutic skills in all of its graduates. Continuing Education studies can cover a broad range of relevant subjects. All Alumni have opportunities to take workshops in specific manipulative techniques or explore other related subjects such as CranioSacral Therapy or Visceral Manipulation.
Professional Development & Networking
Mentoring Program
This program is designed to encourage Certified Rolfers to participate in the unique style of learning that can take place in a one-on-one situation. This is a way for Rolfers to obtain Continuing Education credit while benefiting from the expertise of more experienced peers. The program has been developed with the goals of encouraging learning through mentoring, building community, and providing accessible education. Applications for mentors, mentor evaluation forms, and student evaluation forms are all available through the Director of Education Services at The Rolf Institute.
Membership Meetings/Retreats
The annual Membership Meeting, regional meetings, and other events provide opportunities for alumni to network and learn from each other. Past conferences have offered professional development workshops taught by Advanced Rolfers and other professionals in related fields, as well as provided opportunities for alumni to share experiences.
Journal of The Rolf Institute
Structural Integration: The Journal of the Rolf Institute® is the professional journal representing the field of Rolfing Structural Integration. It has been in continuous publication for some forty years, initially as The Bulletin of Structural Integration and later as Rolf Lines. The publication features articles on research, feature topics, practice building, faculty perspectives, and reviews of resources.
Members can download a PDF copy (log in required). Anyone can order a printed copy from Amazon.