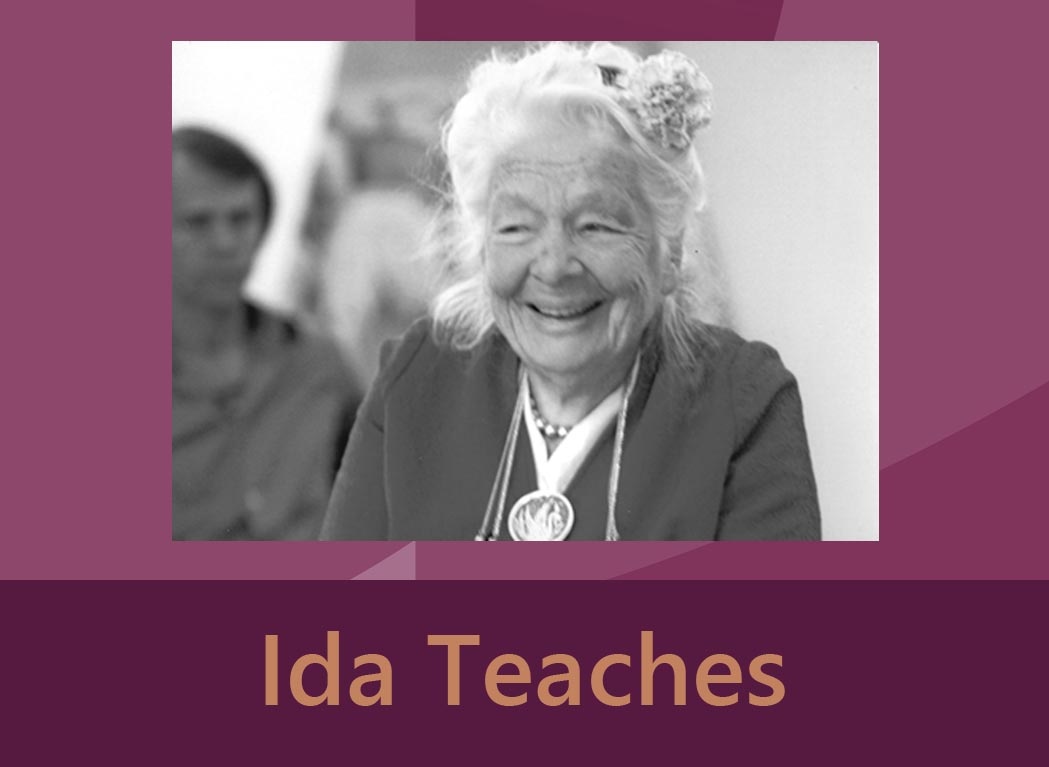 Welcome to Ida Teaches - the wit, abundant wisdom and vision of Dr. Ida P. Rolf.
We are going into the archives to bring you recordings of Dr. Rolf as she teaches experienced Rolfers in live trainings. Experience what it was like to study under the master.
Dr. Rolf is no longer here to teach us directly, to transfer her legendary ability to see the body, to inspire in us the laser-like focus she had for her work, but we can access her wisdom via recordings.
Understand Dr. Rolf's vision for her work and her challenges in relaying it
Experience Ida's scientific mind but also her willingness to think outside the box
Learn the kind of things that are taught in advanced trainings
Let Ida's original vision ignite your passion beyond your practice and perhaps inspire you to also teach
These are audio only. You cannot see what Dr. Rolf is demonstrating, how she is seeing or what she means by her words alone. Therefore, do not use these audios as training tools. Let them inspire you to learn more but not to guide your hands.