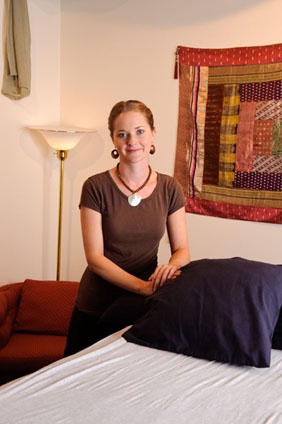 The Dr. Ida Rolf Institute® (DIRI) provides placement and career services for students, alumni, and members of the Institute. These services are focused on supporting graduates in successfully launching their businesses or joining a larger organization that offers employment to Certified Rolfers®. All graduates of the Rolf Institute®, with rare exceptions, as alumni, become members of the DIRI upon graduation, and as alumni receive ongoing support through continuing education, some national and regional meetings, and monthly newsletters. Members also have access to a quarterly research journal, an online video library, a job and business opportunity listing, and an online library of practice building and service/trademark resources.
Graduates have access to an extensive library of member-only resources that support them in creating and operating their private practices as Certified Rolfers. These resources include legal, accounting, client and operational forms, marketing, service and trademark use, and other relevant resources for building a practice.
In addition to the website, information on available continuing education and services is provided through the DIRI Education Catalog and Student Handbook and in monthly newsletters. Students and members receive face-to-face information during orientations, phone calls, and membership meetings.