Ines Hoffmann
Secretary of the Board
Certified Advanced Rolfer™
At-Large Representative (Brazil)
bodatlarge2@rolf.org
Ines Hoffmann has been a certified Rolfer™ and a Rolf Movement® practitioner since 2013. Ines studied Economics in Leipzig, Germany, before moving to the Silicon Valley Area in the USA. She spent eight years working in the software localization department at Apple Inc. In the year of 1996 Ines moved to Sao Paulo, Brazil, where she worked in the export and import business of organic food products. Four years later she got her Bachelors degree in Physical Education and taught at an international school before becoming a full time Rolfer.
Today Ines practices Rolfing in the cities of Sao Paulo and Campinas. In her spare time she likes to travel, play sports and enjoy her family.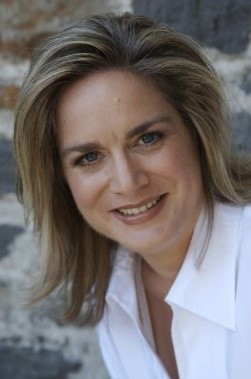 Carole LaRochelle
Certified Advanced Rolfer™
At-Large Representative
bodatlarge1@rolf.org
Carole LaRochelle has been practicing manual therapy since 1992 and graduated from the Dr. Ida Rolf Institute® in 1996. She completed her Advanced Training in 2000 and Rolf Movement® Integration certification in 2002.
Her professional development as a practitioner has included Rolfing studies in both structural and functional approaches as well as body-oriented psychotherapies and somatic approaches to healing trauma. Some particular areas of interest outside of Rolfing have been Pilates, curanderismo, and Bodynamic Analysis, and more recently Systems-Centered® Training.
In addition to her somatic training and experience Carole is a 1990 graduate of Sonoma State University's School of Business and Economics. She runs a full time Rolfing practice in Santa Rosa, CA, and enjoys gardening, hiking, and travel in her free time.