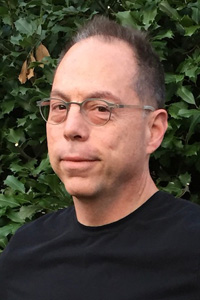 Cosper Scafidi
Certified Advanced Rolfer™, Rolf Institute® Board
Cosper Scafidi has been practicing Rolfing Structural-Integration in Northern Virginia since 1980. He has studied numerous body-work modalities and techniques including studying with all of Dr. Rolf's original teachers. He completed the Basic Basic Training in 1980 and Advanced training in 1995 and again in 2009. He has completed many specialized workshops and advanced training to further his understanding of the integration of structure and function.
Cosper has and continues to serve in a number of leadership capacities. He was the regional Clinical Director in the Washington, DC area for American Whole Health as well as being on their Health Care Policy Council. He is a past President of the Rolf Institute and has worked with the Federation of Massage Therapy, Bodywork and Somatic Practice as well as serving on the Board of Directors of the National Certification Board of Therapeutic Massage Therapy and Bodywork (NCBTMB). He was also a founding member of the Board of Directors for the Ida P. Rolf Research Foundation.
He has a B.A. from Eckerd College, and MBA from the University of Maryland, as well as continuing and graduate education studies at the University of South Florida, NLP University, the Esalen Institute and Naropa University, among others.